Not long ago I heard two chanichim, members of the community, arguing with each other.  One of them hurled an insult at the other with scorn — "You Oleh!"  Those words hit me hard.
Chanichim and chanichot, respected guests, I came here to tell you today, the act of aliyah is the greatest of acts. It contains within it all of the good, the beauty and the bravery of human acts.  
It is no coincidence that we ascend to the Land of Israel. The sages of the Mishna and the Talmud said because "the Land of Israel is higher than all other lands," not because she is bigger or richer, not because she is stronger.  The act of aliyah is a tremendous one, because it is the actualization of a dream.
"There is one place in the world where we are not in exile, and not immigrants, but are returning home — that is the Land of Israel."  So writes a young olah named Hannah Szenes, who left behind her studies, her piano playing, and her suitors in Hungary. Every oleh is a dream. They are a dream of a better place. They are a dream of change and effort, of equality and of home.  Every oleh also has things they left behind: language and love, studies, pets, landscapes.  And there are those who left behind things more precious to them than all of Israel and all of the countries in the world. Dreams, beautiful dreams that we can make real together.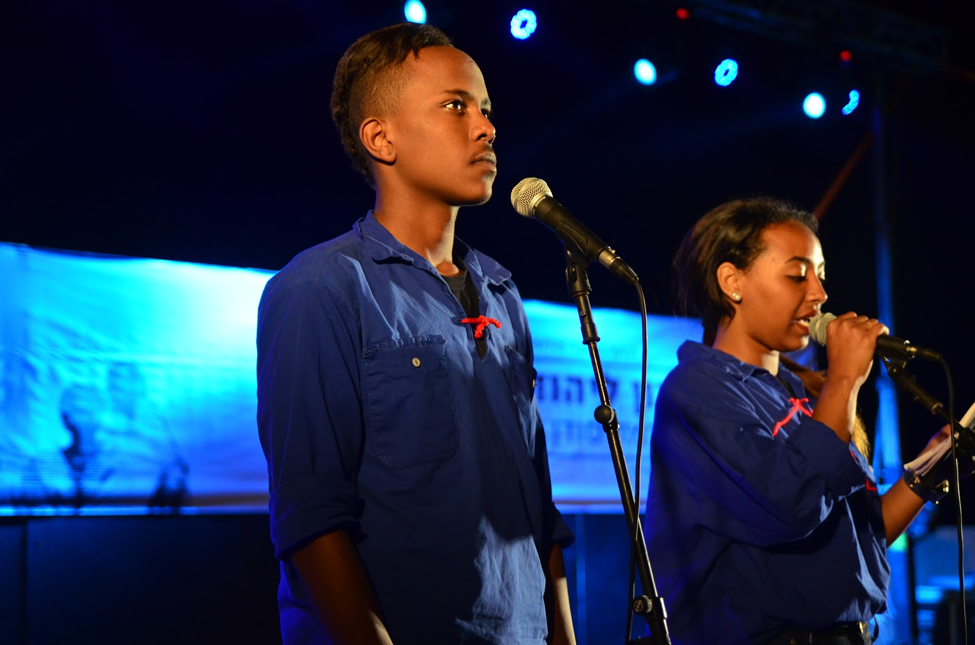 The Ethiopian community is led by educators through stories and prayers and proverbs. Entire generations were educated in this way, and through their education, their successors established a school. The act of educating is similar to the act of aliyah.  Its entire essence is to see the person not just as they are, but as what they have the potential to be. Thus, the great educators, such as Yona Bogale, Freda Aklum and Tamrat Emanuel, saw the community in Ethiopia, not justn as who they are, but in their vision saw what they could become.  In this sense, aliyah is an educational act.
This was a community with enormous internal creative energy, whose isolation is not studied nor accepted, not from her neighbors and not from the communities of Israel.  
"Throughout the dark, long exile, the Jews never stopped dreaming the dream of their dreams. Next year in Jerusalem!  We've been crying it out for generations."  Thus writes Benjamin Zeev Herzl. So too with the Jewish community of Ethiopia. They did not see Zion in pictures nor hear about her through rumors, but she dwelt in their hearts. The Jews of Ethiopia never stopped to read and educate, every day, every hour, "next year in Jerusalem."  Every oleh is a dream. Every aliyah is an educational act. An entire community that leaves behind language and love, pets and landscapes.  An entire community that leaves behind thousands of precious things.  Every oleh is a dream. Every oleh is pain and loss.
Chanichim and chanichot, when you come to face discrimination, violence, oppression and blind hatred, don't look across the ocean for figures to imitat . Do not get caught up in fancy buzzwords and phrases. Look to the true masters of language. Their names: Mother. Grandfather. Big sister. Learn from them. Educate for aliyah. Educate for an Israel that has certainty and respect, cohesiveness and justice. Our movement, which is your home, will also be a place for the actualization of your biggest dreams.
Today I ask you, chanichot and chanichim, I ask of all who sit here, be olim.  Make aliyah to the Land of Israel. Make aliyah within Israel. Leave behind your fears, your previous understandings, your soporific comforts, and make aliyah.